LOCAL MOTORCYCLE EVENTS
This page has been provided to supply you with information about events happening in our local area over the next few months.  Please visit this page from time to time to see what has been added. If you need more information about these events feel free to give us a call at the shop on 03 9870 1730.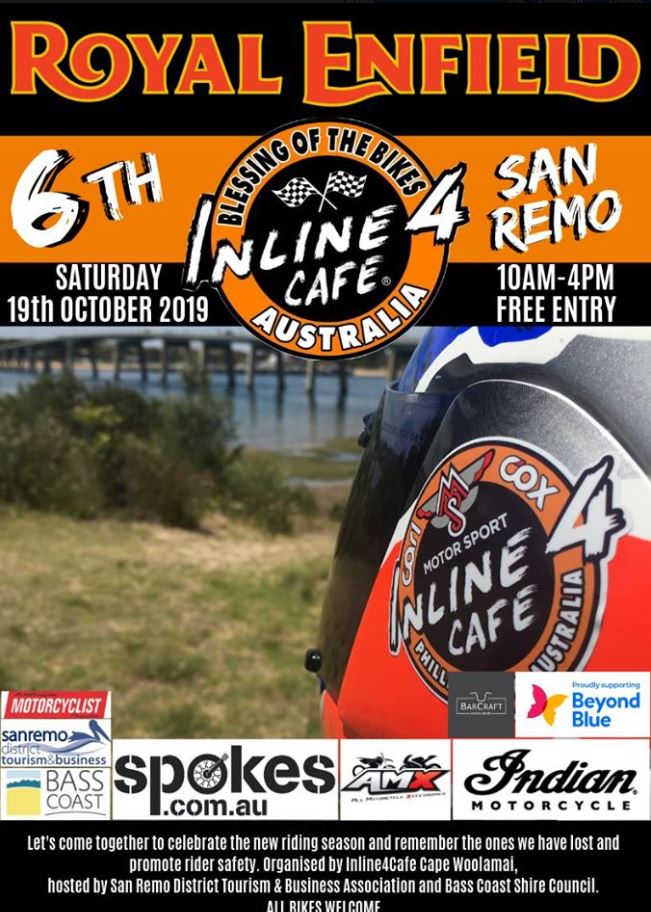 BLESSING OF THE BIKES
Blessing of the Bikes is an event that occurs in many places around the world.  In Victoria this event occurs at San Remo near Phillip Island in Victoria and this year it will be held on October 19.  Hosted by the local Inline4 Café this is a great event with lot's of bikes and lot's of vendors displaying their wares. Of course you will also get your bike blesses.  If you need further information about this event feel free to give us a call on +61 3 9870 1730.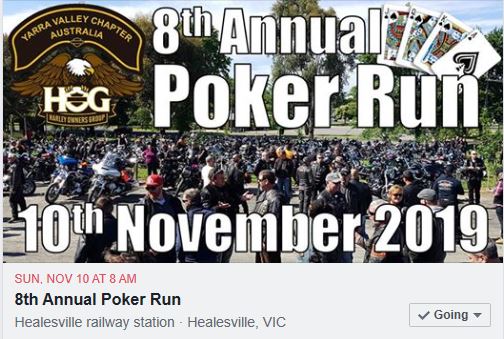 YVCHOG 8th ANNUAL POKER RUN
The Yarra Valley HOG Chapter will be conducting their 8th annual Poker run on November 10 this year.  Starting Point is the old Healesville Railway Station.  Registration starts early, ride leaves at 10.00am. If you need to know more about this ride give us a call at the shop on +61 3 9870 1730 or visit www.yvchog.com.au.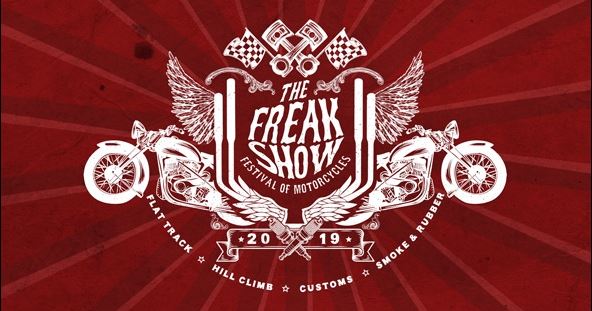 THE FREAK SHOW – FESTIVAL OF MOTORCYCLES
The inaugural holding of the Freak Show, a Festival of Motorcycles, will be held in Walcha NSW over the period November 15 to November 17 this year.   Features scheduled to be held during the three day event will include Flat Track Racing, a Dirt Hill Climb, a Custom Motorcycle Show and much more.  This event looks like it will be fantastic so don't miss it.  For more information please give us a call or visit https://www.freakshowfestival.com.au/.
EagleRider Melbourne
401 Maroondah Highway Ringwood, Victoria, Australia, 3134.
Phone: +61 3 9870 1730
Email: mel@eagleridermel.com.au
Trading Hours
September to May Monday to Sunday 9.00am to 5.00pm
June to August Monday to Saturday 9.00am to 5.00pm – Sunday for bookings or appointment only.
Melbourne Motorcycle Hire and Tour Pty Ltd Trading as EagleRider Melbourne. ABN: 33 611 878801.
Privacy Policy and Terms and Conditions
Please note specific Australian Terms and Conditions appear at the bottom of this page.